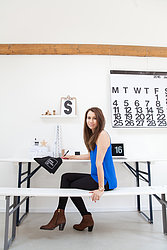 Here at Sophia Victoria Joy Ltd we capture the special moments in life. We aim to help you to treasure precious memories for years to come.
Sophia Victoria Joy was founded in 2010 by Sophia (her middle names are Victoria and Joy). Sophia runs the family business from her Hampshire-based studio here in the UK. She now has a specially selected team of people working behind the scenes to ensure that every product produced is just as special as the original concept she once dreamed up over a cup of tea.
Each individual cares about what you think and works hard to give you the very best.
Memories of childhood holidays, lazy summers and cosy winters by the fire or playing in the snow are all a rich source of ideas, woven with the creativity that is Sophia Victoria Joy.
Our products for you include precious, personalised gifts, which you can lovingly wrap with thoughtful trimmings, tags and ribbons – giving that extra special touch for those you care for.
View our full collections by selecting below – we have 16 pages full of products we love and know that you will too. Please do take a look at our customer comments and feel free to get in touch with us with any questions, We love to hear from our customers and we are always pleased to help!
Sophia's Favourite Product!
'My favourite product is our Polar Bear Personalised Christmas Decorations. I think that they are such a sweet personalised decoration which the whole family can enjoy and treasure for years to come. Decorating the Christmas tree as a child is one of my favourite memories and I still to this day feel that excited feeling when the time comes to decorate the tree! I am so pleased that we can bring our customers a personalised product which will play a part in those special Christmas memories year after year.'