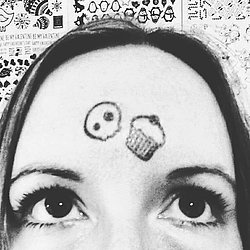 Hi there, my name is Emily and I design and hand carve rubber stamps. I like to create something a bit more alternative than the mass produced stamps on the market; my favourite images to carve are skulls and cupcakes, hence the Skull and Cross Buns!
These rubber stamps are great for personalising your own greetings cards, scrapbook pages, gift wrap, business cards, stationery, wedding invites etc. There are a fantastic array of ink pads available to enable you to stamp your image on paper, wood, fabric, ribbon, shrink plastic and much more besides.
Not a crafter? How about a stamp for a teacher appreciation gift, a gift to give to children to personalise their bookplates or a unique wedding present which won't be on the list!
Happy stamping!