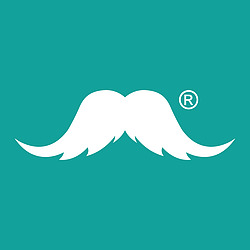 Welcome to our shop.
We are Rute and Max. Rute is a designer and Max is a large format graphics specialist. The essence of the idea behind SirFace was born when we were looking to decorate a recently rented London flat.
We were looking for something different and unique so we decided to create something ourselves to cover those blank walls in a creative way. We had so much fun doing it, the creative limits were endless, and the feedback we got from our friends who visited the flat was great, so we thought about how many empty walls are out there that could be turned into canvases. And voilà, SirFace was born!
This challenge is very exciting since there are so many people renting flats that can't commit to painting walls or covering them with wallpaper. This temporary solution is the perfect combination in terms of commitment and affordability.
We hope our customers fall in love with the greatness of wall decals as much as we have. We have designed decals that fit in a modern home, nursery, shop or office. The versatility is immense.
Welcome to the SirFace world! Enjoy the ride.