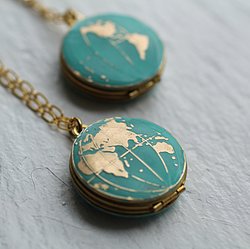 Old things made good. Handmade items for men and women from vintage, recycled and revamped stuff.
Where ever possible, I try to use vintage materials in my jewellery because it feels more personal to work with something that has some age behind it, and often has an old fashioned quality that's quite charming.
My designs vary from sweet, quirky little things with a certain sense of humour, to very simple, modernist and art deco inspired designs made using vintage brass. Another way of putting this is I am equally inspired by frogs and triangles!
I aim to please and am always happy to consider any special requests – that's one of the benefits of buying handmade. So just ask and I'll do my best!