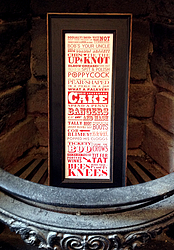 Welcome to Sideshow Design...
Home of eye-grabbing, soul-soothing art to adorn (and adore) your walls, to dangle in the homes of your friends, business associates or anyone you wish to woo with vibrant visuals.
Our unique designs and personalised artwork are all inspired by vaudeville, music hall and circus and have been designed, sourced and made in Great Britain. We only use acid free archival paper and pigment inks as this is the only way we can guarantee that our work will last for years and years... and years!
So welcome to Sideshow Design... Guaranteed to Dazzle and Delight! Enjoy browsing!