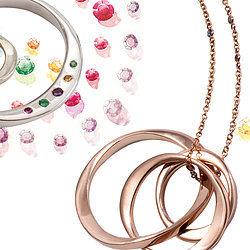 True luxury is about individuality and personalisation. Sibylle de Baynast Jewels offers a collection of feminine handcrafted bespoke jewellery for the discerning and stylish.
French born, London based, but a globetotter at heart, Sibylle has lived in many countries, from North America to South Pacific, and has discovered jewellery techniques, materials and cultures that are a constant source of inspiration.
A team of London craftsmen work closely together alongside Sibylle to bring our designs to life.
We are best known for our hand engraved designs, monograms, names and personal messages. We also offer the option of engraving non-latin alphabet.
Engraving by hand is an ancient skill which has not changed for hundreds of years. It is traditionnaly done with graving tools following a precise sketch.
Sibylle's "one of a kind" jewels are perfect customised gifts for you or your loved ones, easy-to-wear, simple designs yet with a vintage romantic inspiration.
Our signature pieces are soft matt hand made pendants. Slightly irregular in shape, they come in a large variety of sizes and metals and can be worn independently or together. For a more sophisticated touch, you can also add precious coloured stones and diamonds. The idea is to experiment and compose your own truly unique variation.
All jewels are gift wrapped.