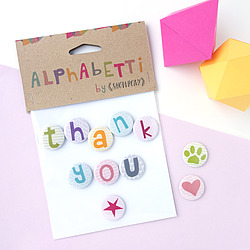 Hi I'm Emma and Showpony is where I get to design and make fun things for you and your happy home.
This includes bags, wheat warmers, notebooks, badges, magnets and a whole bunch of other things that make people smile. Bold prints, bright colours and fun little details are what inspire me to produce products with punch and personality.
I am absolutely delighted to have my products sold in many wonderful stores across the world, I love the huge range of small independent boutiques who carry our goods as well as seeing my items in stores like Anthropologie, Urban Outfitters, Paperchase and Wholefoods Market.
I believe that we should surround ourselves with things that bring happiness and fun into our lives. This means filling our homes with things that mean something to us. If you're the kind of person who collects strange objects, just can't throw away that beat up old chair, cherishes the handmade or is attracted like a magpie to bright bold patterns even if they are going to clash horribly with everything else then I think we're on the same wavelength.