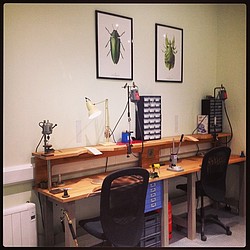 Shiruba Tree creates beautiful jewellery that blends common and exotic wood's with precious metal's into harmonious forms. The wood is sourced from a variety of locations and selected for its unique texture, colour and natural allure.
The intimacy of nature symbolised by the use of wood is further enhanced by the handmade production of the collection. By hand crafting these luxurious items Shiruba Tree is able to create a personal relationship with every piece crafted that respects the origin of the sources used.
Yet, the final production of the piece is not the end of the story. Over time wood may wear down and change colour slightly, transforming each item into one entirely unique to the wearer. In buying a piece of Shiruba Tree jewellery you are connecting to nature in both a physical and philosophical way.