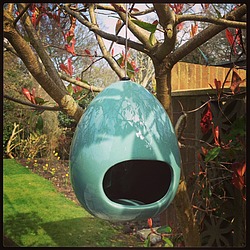 A leading UK retailer of garden & home accessories, Garden Selections is a true family business that offers high quality products for the garden and home at sensible prices. Our dedicated team are passionate about designing and sourcing innovative products that our discerning customers will love.
Following high demand from our customers for stylish, practical products at affordable prices, our gardening collection has now expanded to include a wide new range of wildlife, bird and pet care products, outdoor leisure and games.
Our homeware range also includes a lovely selection of wall art, furniture, lighting, cooking, decorative and storage products.
Selections Commitment
Customer satisfaction is extremely important to us and we are dedicated to providing the best customer service possible. We work hard to offer an efficient, fast and easy shopping experience and love to hear from our customers with feedback on our service and products.
Personal emails or hand written letters to our customer services team are always welcome, so please get in touch with any enquiries or thoughts and we will reply within 24 working hours.