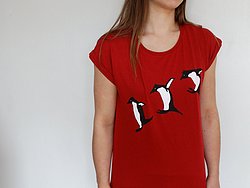 Designers of tshirts and ceramics. The tshirts are printed locally to us in a family owned printers insouth east London.
This year 2016 our final posting day is the Monday 19th Decemeber. All the writing that appears on our work is written by our founder sarah j miller, from the decorations to our witty t-shirts.
We can't make everything ourselves and so get some of our work made in the potteries in stoke. The only things that aren't made in the uk are our fabric products and these are all printed and some assembled in this country.
Apologies but we don't produce bespoke pieces.