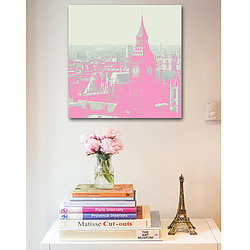 Artist and photographer, Talitha McQueen created the brand Ruby and B in 2014.
Talitha's art has been exhibited in Sydney and London.
Our current homeware collection features shower curtains, prints, ready to hang canvas prints, framed prints and original acrylic painting.
All Ruby & B items are made to order as we are continually adding new designs to the collection.
"The shower curtain is here now, thank you, it's beautiful and goes very well in the ensuite bathroom of the bedroom recreated from my Paris hotel room!Thanks again!"
"Good morning! I wanted you to know that the blanket arrived yesterday afternoon and it's beautiful! The party is this afternoon, and I will forward some pictures along later. Thanks!"
"I received the prints last week. Thank you so much, I love them both! Attached you will find an image of where I put the Tower Bridge print. :)Thanks again for all your help and constantly keeping me informed throughout this entire process, it was great working with you!"