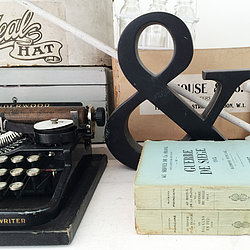 Rosie's Armoire is a small company created by Helen Ashworth from her studio in Lancashire.
Her collection of hand-printed and stitched textiles is inspired by the imagined contents of a French armoire: vintage linens, haberdashery, and treasured ephemera.
She also sells accessories and gifts made by her creative family and local craftspeople.I love sourcing old fabrics and haberdashery, then giving them a new lease of life within my work .I think my customers appreciate that they are buying something which is completely original,"
"I wanted to create a collection of unique and affordable home accessories and gifts which reflects my passion for textiles, collecting and a love affair with France."