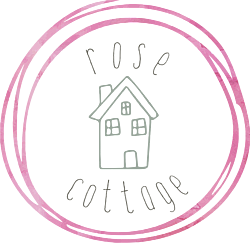 Christening Gifts, Valentines, Birthday, Anniversary Gifts from Rose Cottage - Our business moto is a lovely carefree happy song "Come with me, And you'll be, In a world of Pure imagination. Take a look, And you'll see, Into your imagination" we enjoy developing gifts where our imagination has found new corners with no boundaries and we love watching our customers feel that too... So if you are looking for a creative brand that is full of Pure Imagination, then you have found us. Welcome to Rose Cottage.
Christening Gifts for Girls & Beautiful Gifts for Boys are all on a Fast Dispatch. Some as same day or next day.
40th Birthday Gifts ... Special Occasions are our specialty.
Are you searching for original Christening gifts? With our range of gift ideas for Christenings, you need look no further.
Whether you're looking for a personalised ceramic gifts or celebrating first birthday's, our handmade - carefully intended designed collection allows you to shop quickly and smoothly for that perfect present. We take pride in all of personalised gifts.
The Rose Cottage team excel and stand apart in our personalisation knowledge, which we have perfected over the progression of several years of curating gifts. We can offer a personalised service to unique gifts that are not found on the high street. The majority of our gifts are distinctive and exclusive to Not On The High Street - meaning you will only ever find our designs from this platform.
Our lovingly, thoughtful and beautiful collection comes with the option of being painted, printed or engraved with a special name or customised message; a service which - along with our free gift wrapping, free postage and friendly customer service – all offered to you for free, because we believe each and every family deserves a one-of-a-kind keepsake which can become part of a treasurable memory.
Rose Cottage is located on the beautiful North Norfolk coast line where our Springer Spaniels are spoilt for runs on the beach and in the woods. We have a small holding with a menagerie of farm animals including a pig, goats and a flock of crazy Buff Orpington chickens. We are pet-passionate and we believe the best maker of Christening Gifts.