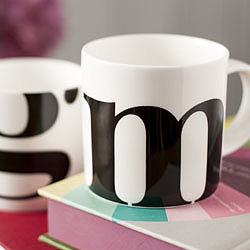 Here at Repeat Repeat we design and makes things, mainly bone china pottery – from mugs and tableware through to baby gifts and nurseryware.
Our designs may be contemporary, but we use traditional techniques to create them, keeping alive the age-old skills and craftsmanship of the English Potteries.
We have our own factory and design studio – an old Co-op building in the heart of Stoke. Most of our bone china is made in the traditional way by pouring liquid clay into a mould by hand. It's a difficult process to get right and we're picky about quality - these may be everyday objects, but we want every single one to be as pleasing and precious as possible.
Gillian Naylor and Mark faulkner (designers and founders)