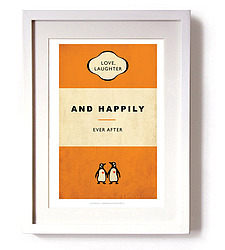 Reece Ward Prints was established in September 2011 by me, Reece Ward, most famous for designing merchandise and t-shirts for Star WarsTM and Lucasfilm Ltd.
Here I offer a splendiferous range of original, decor prints that will brighten up any dwelling: condo, cave or castle. They have a timeless quality yet are boldly contemporary, and are 'so Tomorrow'. They are simply indescribable, though the adjectives 'classy', 'elegant', 'charming', 'ravishingly beautiful', and 'stunning', could well apply. These are just 'yummy yummy prints'*.
*Not to be consumed or eaten.
They make the perfect gift for friends, family, loved ones or just a treat for you – cos (like the ad says) you're worth it!