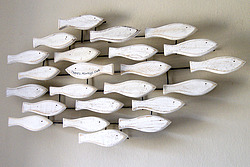 Products are sourced from home grown talent, fresh and original International brands as well as our own exclusive label.
Product choices come from liking the idea of a home being comfortable and inviting and having interior accessories enhancing exactly that. The joy of gift giving is also important so sourcing good designs that aim to delight with the right price tag is a priority.
So if you are seeking lovely gifts, unique interior accessories or party decoration inspiration in an array of predominately sustainable materials we are glad your search has brought you to us and that you enjoy our collection.