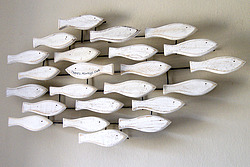 We like to travel and our original company sourced globally probably spurred on by the intriguing curiosities my Dutch grandmother decorated her home with from her life in Indonesia. After a decade of sourcing and designing homewares for prestigious as well as smaller boutique stores we moved purely into retail ourselves and started Red Lilly in 2010.
With the idea of creating a collection of beautiful, unusual & sometimes indulgent home wares which touch on current trends and enhance the home. We source an intriguing mix of interior products to give your home or celebration an edge over the rest......
Products range from creative lighting for the interior as well as the garden for parties and special occasions, luxuriously soft cushions, children's create and play and glassware collections. The joy of gift giving is also important so sourcing good designs that aim to delight is a priority. We are glad your search has brought you to us and that you enjoy our collection.