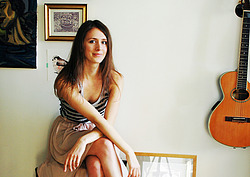 Rebecca Kiff is a home wares, paper goods and gift brand, founded by Rebecca in 2013. It is based in the UK.
Every design starts off as a hand painted illustration by Rebecca.All of our products are made and printed in the UK and are inspected and assembled by hand in our studio. Where possible eco-friendly material is used and Rebecca carefully sources all of her materials to make sure every item is up to scratch.
Everything that Rebecca creates is well thought out to ensure that we end up with a collection of products that we would not only use, but are proud of.