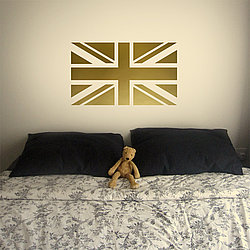 It all started with too many plain walls and cupboard doors, we needed some colour and fun without too much decorating... so Rabbit & Gold evolved into just that; colourful and fun wall stickers, that we design and produce here in the UK.
Our wall stickers are self adhesive vinyl, they are simple to stick and easy to remove, allowing you to add a little of your personality to your walls, windows, furniture, ceilings and almost anything else that is smooth and flat! Add a little fun to a child's room with tractors or robots, or a touch of sophistication to your living room with a silhouetted cherry blossom or a bottle of wine!
Children love them! We have various size stickers to suit most spaces, so they make the perfect gift for kids and grown-ups too!