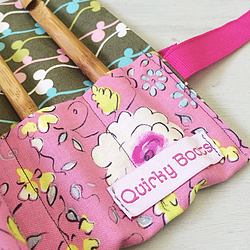 Quirky Boots was born out of love for all things handmade
My home studio is full to the brim with Ikea furniture and colourful supplies, my senior old moggie in the corner on his favourite chair and my trusty pooch at my feet. I work around my two sons who once home from school the studio door closes and its family time.
I've always loved to create, from my childhood I remember watching Blue Peter and making as many of the 'here's one I made earlier' projects I possibly could. Later in life I chose to teach myself crochet from books and the internet, I'm always challenging myself with patterns to follow, so our home is quite woolly too ..
Enjoy the colour in my store, custom orders are always welcome
Deanne x