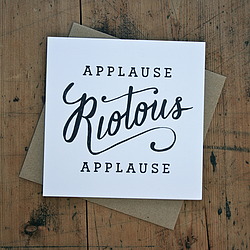 Hello and welcome to Prudence Loves... 
an original and unique collection of greeting cards and stationery that is edgy, eye catching and relevant. Contemporary designs presented on beautiful, sustainable materials.
Prudence Loves launched in 2008 through a love of typography, graphics and quirky phases. I try to produce cards with messages that are light hearted and relevant, a message that you really want to send. All Prudence Loves cards are printed on high quality FSC accredited board and have a 100% recycled envelope.
I am constantly designing so keep looking for my latest cards.
I hope you enjoy what you see!
Pru