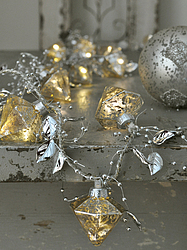 We believe a home is put together with love. And you should fill it with the things you love, that reflect the style and personalities of the people in it.
I guess you'd say we're a bit eclectic. We love to mix and match old and new, glamourous and rustic, classic and contemporary.
We like timeless understatement but can't resist splashes of bold vibrant colour. We're not slavish followers of fashion - we just like to pick the best bits from current trends.
It's our passion to bring you beautiful home accessories and gifts that are just that bit special. From stunning candleware, eyecatching wall art to gifts for the man or woman in your life, we hope there's something in our collection to tempt you.
And we're fussy about quality. If we wouldn't be happy with it, we wouldn't expect you to be.