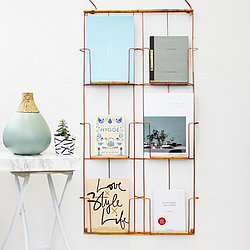 Alice Rivers-Cripps, jewellery designer and mother of two wonderful little boys (Oli and Roo) started up her Posh Totty Designs boutique in 2004 and has since grown from being just her, to a strong team of 30+ including sixteen fabulous jewellers.
Alice realised what she wanted to do after travelling across North and South America ending up in Mexico with only $60 in her pocket. She had no way of paying for her flight home so she worked for some local Mayan jewellers who taught her how to make traditional silver jewellery. Two years later when she had made and sold enough to pay for a flight home to England, Alice chose to continue to use the skills she was taught to develop her own personal style and Posh Totty Designs was born.
Following on, Alice noticed a gap in the market for little boys when it came to buying gifts for her own two beansprouts, so she has a mild obsession with buying kids toys she loves for our Interiors Boutique. It was a natural progression to introduce more variety into the spectrum so we are constantly adding new & interesting interior decoration products to the website and our shops.
Posh Totty Designs hope you love their fabulous collection of home decoration ideas as well as personalised gold and silver jewellery.