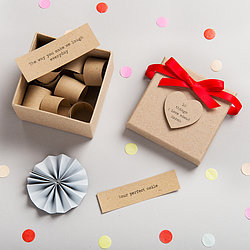 Alice Rivers-Cripps, jewellery designer and mother of two wonderful little boys (Oli and Roo) started up her Posh Totty Designs boutique in 2004 and has since grown from being just her, to a strong team of 30+ including sixteen fabulous jewellers.
Alice realised what she wanted to do after travelling across North and South America ending up in Mexico with only $60 in her pocket. She had no way of paying for her flight home so she worked for some local Mayan jewellers who taught her how to make traditional silver jewellery. Two years later when she had made and sold enough to pay for a flight home to England, Alice chose to continue to use the skills she was taught to develop her own personal style and Posh Totty Designs was born.
Also inspired by craft and handmade things in general, Alice started making vintage map cufflinks and necklaces alongside her silver and gold jewellery. Alice and the team have developed many craft-led products and recently opened a dedicated Posh Totty Creates boutique on Not On The High Street. The clever crafters in this department are engulfed by vintage maps, prints, lovely boxes and ribbon and are at the ready to complete your special, personalised gifts! The crafters painstakingly find each map location that is special to you to create an array of memory books/albums, cufflinks and cards to name a few. The craft team are constantly brainstorming and developing ideas for new products, thinking of special ways to immortalise personalised messages, places and memories that mean so much to people.
Alice hopes you will love her fabulous collection of craft creates ideas as well as personalised gold and silver jewellery.