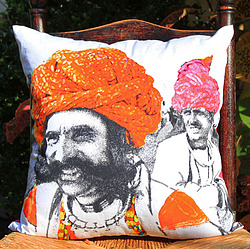 Plum Chutney is an interiors boutique inspired by India.
We sell cushions, throws, rugs, table linen and more. If you like your home to reflect your eclectic personality and well travelled lifestyle then Plum Chutney is the perfect place for you.
Endlessly inspired by the chaotic and captivating vignettes of India's people and places, Plum Chutney is our way of sharing some of those colourful stories with you.
You will find Maharajas, rickshaws, bright tropical flowers, elephants, peacocks all jostling for your attention. Gorgeous hand embroidery, quirky prints, beautiful fabrics all brought together with expert craftsmanship.
We hope you enjoy browsing our store!
Anita Mackenzie, Founder