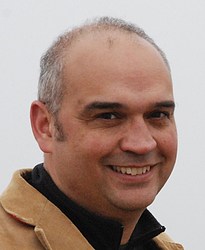 Pixie and Punk clothes and associated children's books and jigsaws have been designed and written by me (Tagore Ramoutar).
The clothes are inspired by my travels and the gifts I has bought for my two children. Each t-shirt is a gift in itself and comes in a lovely cotton bag, the t-shirts are available with a matching story book featuring the same characters.The clothes are made from high quality lovely cotton chosen specially to make lovely gift quality clothes.
Eric and Rufus Children's Books are also written by me. The collection is inspired by my two children, their friends and family. Many of the titles are a result of requests by parents and teachers. Each book focusses on a particular topic with a story narrated by a fun character; the books feature full colour photographs and interesting facts. They are fun and educational; and engage children in a way that books with only drawings cannot. They connect the real world with literacy.
The jigsaws are made in partnership with Wentworth Wooden Jigsaws and feature images from my books (both current and planned) and feature Wentworth's unique whimsy pieces. I select each cut to ensure a unique puzzle is created.