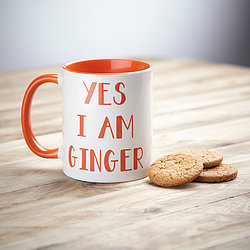 A HAPPY BRAND!
Pink Biscuits came to life in 2011; having 3 small children at home, I didn't want to miss out on their little lives so I built a unique range of home, gift and childrens products to launch right here! And since then we have never looked back, this was and still is the perfect place for Pink Biscuits!
We have a small dedicated team here in our workshop in Hampshire and we all work our little socks off to bring that something extra special to Pink Biscuits.
My 3 children give me a lot of inspiration along with turning that something ordinary into something very sentimental and fun. We love to have fun with wording, font and colours, to make our products stand out. Bright and bold, to stand out from the crowds and make everything less ordinary.
We have a perfect range of really useful gifts, that can be personalised in anyway at all, pass on that special message in a gift, it REALLY does make someone happy and create a big smile!
All of our products are sourced here in the UK or made in our workshop, we believe in the best that is British and supporting small businesses just like ours. From personalised stationary, to children's party items, there will be something in our store to make you smile! Everything is exclusive to Notonthehighstreet.com, so keep popping back to look for a our new products, because there is usually quite a few to see!
Customer service is right at the top of our list, so do get in touch at anytime with any questions or special requests.
We love what we do here at Pink Biscuits and hope you love it to!