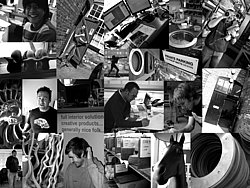 Here at Philip Watts Design we believe in putting a smile on your face. We're a creative design and build company and have introduced some fabulous products for the retail market.
We're based in Arnold in Nottingham (think St. Tropez without the boats!) and everything is lovingly made in our workshop and studios.
We've been around since 1994, so we are old enough to know what delights some of our products can bring
We always believe that design should be a little bit surprising and a little bit humourous, and we hope to bring a smile to your face with our products.