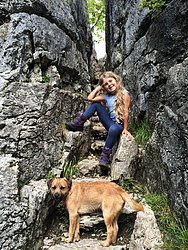 Welcome to Blue Fox Prints - I'll tell you the story behind the name ...... later
We specialise in personalised typographic prints, with a lot of retro styling, for all occasions - have a look through our product range to find the perfect gift for Christenings, Weddings, House warming gifts, Naming Days, birthdays. anniversaries, Christmas, Valentine's Day, Thank Yous or little treats for styling your home your way. We try to offer as many options as possible to make your prints truly personal. Most of our designs can be ordered in the colour of your choice and we're always happy to send a proof before we print and dispatch your design, so we can make sure you're going to be 100% happy with your final print.
Blue Fox Prints is bought to you by me, Helen, a former fashion & interior designer, a wannabe blogger (watch this space!!), I have an imagination to match that of my 8 year old daughter. I love fonts, typography, colour, style & design. I love what I do and I hope you do, too.
Please browse through our pages, where we hope you can find your perfect personalised print. Contact me via email with any questions you may have and I'll help you out.