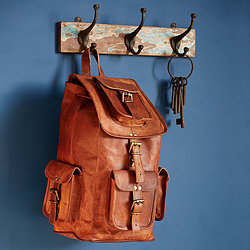 At Paper High we love to seek out the most beautiful paper products and gifts being produced by Fair Trade organisations in India, Nepal and Sri Lanka.
We started our business in 2001 through a love of travelling and Fair Trade, and we are proud to be working with some incredibly inspirational producers and to be helping their local communities.
We've grown a lot over the years but our speciality is journals, photograph albums and notebooks made with high quality handmade paper and bound in soft leather or richly coloured sari fabrics as well as stunning handmade leather bags..
Our growing range of products for the home includes hand carved photo frames, wooden boxes, vases and rugs. All are handmade to a high standard and range from beautiful natural finishes through to vibrant colours and patterns.
We now have personalised journal, notebooks, photo albums and soon to come, leather bags.
We also sell gifts for people of all ages, including our joyously colourful felt products which include brooches, necklaces and children's puppets. We also have the perfect gifts for elephant lovers, made with a special ingredient!
Fair Trade values are at the heart of our business. We know our trade partners well and visit them regularly so we know that the craftspeople making our products really are valued and treated fairly. It also means that we can collaborate with our partners on new products that are unique to Paper High and continue to add to our beautiful range of products.
Paper High have been members of BAFTS (the British Association of Fair Trade Shops and Suppliers) since 2002.