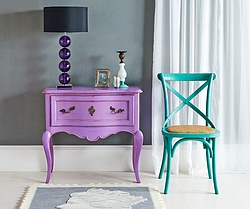 Desirable, Diverse and Down-to-earth is our motto here at Out There Interiors.
We are an online department store supplying an ever expanding range of delightful furniture, lighting and home accessories covering a wide variety of designs. Whether your interior style is glamorous, shabby chic, designer, retro, industrial, ethnic or Scandinavian we have products you will fall in love with.
We spot trends, bring exciting product to market and deal with literally hundreds of suppliers and manufacturers, from the independent designer in Shoreditch to the highly skilled artisans of Cebu.
Out There Interiors office and showrooms reside in an old dairy farm by the side of the M40 in Buckinghamshire.