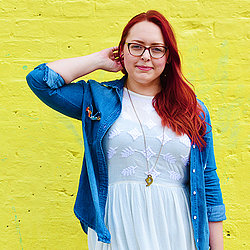 Welcome to my little corner of the internet. My name is Sophie and I am the designer and creator of all things Onetenzeroseven. I have a strong background in art and design and I pour my heart and soul into the products that I design and make. I would never create or sell an item that I wouldn't wear myself.
I am inspired by things with a story. I almost try to re-create a memory into a product, so every item you buy is like a little piece of my heart. I pride myself on my super groovy customer service and I want you to feel comfortable dropping me a message with a question, concern or just to say hello :)
My range is crafted with any ladies and gentlemen in mind, that are young in age or at heart, who are looking for a bit of sunshine to bring into their everyday lives without having to spend a fortune.
All items will be sent on a branded 'Onetenzeroseven' card and all orders will be sent boxed and gift wrapped ready for gift giving.
Brighten up a day at the office with a pair of my sunny fabric button earrings or make a friend smile with a pair of kooky moustaches for her ears.