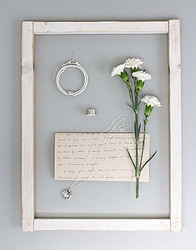 Welcome to Notes Jewellery shop!
Notes is run by Emma Witwicki BA(hons) Jewellery and Silversmithing.
Notes jewellery is all about wearing a piece of writing that inspires you. A favourite song lyric that takes you back to a happy time in your life, a favourite line from a great film, or a message from a loved one... It's always nice to catch a glimpse of your personalised jewellery, as a little reminder of the things that inspire you or just make you happy and brighten your day!
All of Notes jewellery is designed and made by hand in Oxfordshire in Emma's small cosy studio, where you will find no big machines... only hammers, saws, files, letter stamps and other well-loved tools.
By giving someone a piece of Notes jewellery you are giving them a lasting, memorable gift. A message from someone who cares about them, stamped into silver or gold.