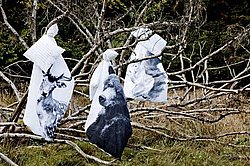 Over the years on my trips back to Denmark I have picked up things for our home, the children, myself, presents, Christmas decorations and many other weird and wonderful things. Often I have been asked where I found 'that' and this lead me to set up Nordic Elements.
At Nordic Elements we offer a great choice of products for the design conscious family. The majority of our collection is sourced in Scandinavia from a unique selection of companies with focus on design, quality and practicality. The products are timeless and will fit into most lives and homes of the 21st century family. Now and again we also add products from other origins with a Scandinavian feel which will compliment our collection.
We have a great selection for kids, women, men and the home and we are always on the look out for new and exciting products to add to our collection, so pop back for a visit now and again and take a look at our new products page or alternatively sign up for our email updates.
Enjoy!