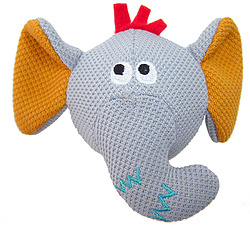 We are pet accessories and pet gifts designers devoted to producing high quality practical products from responsibly sourced manufacturers to ensure fantastic comfort and enjoyment for pets in both accessories and gifts. We want the customer to give their pets the love they deserve.
Our exclusive ranges include Tweedy Beds (designed for pets in the countryside), Nooties (range of toiletries for dogs and cats), Happy Puppy (luxury pet clothing for ladies who love their pooches) and Paw Prints Bowls (a practical ceramic homeware range for pet food and treats).
All our beds are fully machine washable and come in an airtight branded bag. We have also developed a line of shampoo and Spritz that offer long lasting, delicious scents as well as numerous benefits for your dog's coat and skin.