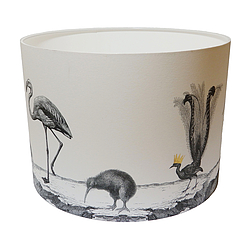 London-based Elizabeth Smallman had ambitions to become a cross between Grace Kelly and Audrey Hepburn, so started her career as an actress. After training she went into the real world where Hollywood forgot to call. Whilst waiting for her big break Elizabeth spent many hours indulging her love of all things vintage and finding other outlets for creativity.
With the goal of producing high quality products made in the UK. Elizabeth successfully launched her Pin Up Girl range onto the world. Having started without a clue what she was doing Elizabeth learnt a lot about what customers want and how to make the best products for the best price and her products have been featured in many publications including, The Sunday Times, Easy Living, The Guardian, Viva and Stylist.
Feeling that it was time to move on from all things vintage Elizabeth took a few months off to ponder what to do next. The ensuing creativity and the desire to cover everything in gold leaf led to Mountain & Molehill's quirky animal parades.