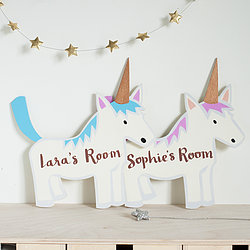 Welcome to Moobaacluck, home of playful paper products and wonderful wooden gifts inspired by a sense of fun, freedom and special occasions by Gabriella Buckingham.
I've always worked as an illustrator since leaving art college and started Moobaacluck in 2008 out of a need to work from a remote area in Norfolk with two toddlers at my feet. I began by making cards and gifts for their little friends and now I make them for you. The range has changed enormously since 2008, the old favourites are still there but now not everything I make is for children. Recently I have started designing prints specifically for different areas of your home, like the monochrome cutlery prints for kitchens or dining room.
Are you looking for something that will remind you or someone you love of a key moment in their lives? I paint beautiful wooden decorations that can be personalised with your own words. Our stationery is all about feeling, the joy in a simple emotion - whether that's an illustrative cute birthday card or a hand lettered greeting card that says "Hugs" only - it's probably the next best thing when you can't be with someone. Send love.
I design, paint and pack every order myself so you can be sure attention to detail when you place an order. My husband also works in the business on an as and when basis. I employ a Norfolk craftsman to hand cut some of the wooden pieces I design, and a laser cutter in Scotland to make the rest of what I need. All our personalised cards and prints are printed to order individually in our home based studio using archive quality inks on FSC certified paper stock. Anything that isn't made by us personally is manufactured in Britain, the badges, notebooks and wrapping paper which are both printed using only vegetable inks.
As most things I make can be personalised if there's something you see that you want tweaked or wonder if you can have with certain words on please just ask. I also offer a gift wrapping service for each gift I make which costs a little extra but will save you time and effort.
Moobaacluck has appeared in local and national Press : Country Living Magazine, Norfolk Magazine; Homes and Antiques, The EDP Newspaper, Crafts Beautiful and Country Living Magazine.
A member of ACID - Anti Copying in Design.