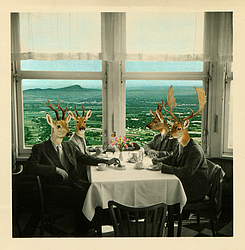 Here at Monde Mosaic we're determined to put an end to art snobbery once and for all.
You see we don't believe you need to "know" about art to appreciate it. Nor do we think you should spend a fortune on it. Nope, art should be fun, affordable and most importantly, accessible to all. And art should come in various formats, why confine it to a wall?
Our collection of art and artist-designed products comes from the freshest illustrators, digital artists and photographers the world over, all in one place for your enjoyment.
We produce everything on behalf of our artists, right here in the UK using only the highest quality materials – so you can rest assured your art will not only look good, but it will last.