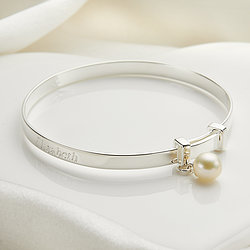 Molly Brown London houses two jewellery brands - Molly Brown, the UK's leading, award winning children's jewellery brand dubbed 'Tiffany for girls by VOGUE Magazine and Molly B Couture, a beautiful fine jewellery collection for women.
Molly Brown - Timeless, quality children's jewellery that can be loved and treasured forever. Perfect treasured keepsakes for Christening gifts, birthdays, bridesmaids gifts (chosen for photo-shoots by Royal Bridesmaid designer Nicki Macfarlane) and Holy Communion. All pieces are fully adjustable to fit all ages and sizes.
Established in 2006, Founder Erica Illingworth says, "Our vision was to create a brand based on the belief that a piece of jewellery given to a girl at any age should represent good quality British luxury." All jewellery arrives in luxury brand packaging, described as 'Some of the best in the industry' at the UK Jewellery Awards.
Molly Brown London offers a FREE ENGRAVING SERVICE for you to personalise your gifts.
Molly B Couture - womens jewellery defined by romantic and feminine collections. The jewellery has an enduring beauty and will illuminate your style and become your signature.
Featured in VOGUE, Hello!, The Telegraph, The Daily Mail. Loved by Royalty, the Jolie-Pitts, Tess Daley, Dani Minogue.