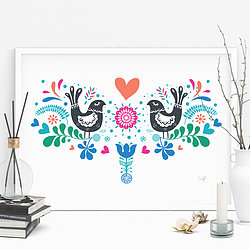 Introducing Moha London. We create original, affordable art prints for all occasions. From classic, typeset layouts to fun illustrated pieces.
With over 15 years' experience in art and design, we are passionate about telling stories and capturing moments through our art. Our designs make wonderful gifts for family and friends, including birthdays, weddings, anniversaries and Christmas time.
All of our artwork here at Moha is designed and printed in the UK using locally sourced suppliers. Our range is constantly growing... so please check back regularly for new work!
But we also offer more than just art prints.. Moha have also created a second brand which is a range of handmade jewellery called Indra Spirit. A striking range which has a bohemian yet contemporary vibe that has been inspired by our travels around the world .
Every stone, bead, charm & chain has been handpicked from all over the globe ensuring exclusive collections. We source the finest semi-precious stones such as agate and howlite. We pour our heart and soul into our products, and hope they give you the confidence and creativity to express your true self – being natural and free spirited.
Need help placing an order or have questions? Just say the word and we'll get back to you. You can message us via the 'Ask Seller a Question' button.
You can also keep up to date with Moha London and Indra Spirit on instagram @mohalondonco | @indra_spirit
Happy shopping!