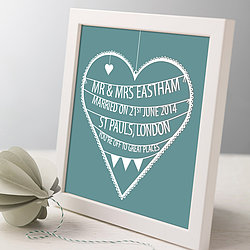 SHORTLISTED FOR 'Product of the Year 2016' 'Partnership of the Year 2014' & 'Entrepreneur of the Year 2012'
Having found a distinct lack of modern and inspiring art work for our little person - Modo Creative decided to make their our own. We wanted beautiful colours, quirky design and an inspiring message. We wanted something lovely to look at (apart from our baby) during all those endless night feeds and cheerful words to encourage songs, play and positive thinking....even at 6am starts! Since the early days we have grown our range from just a few personalised prints to a whole range of gifts for every occasion.
With over ten years design experience we are typical designers, very fussy about detail and finish and total colour connoisseurs! We spent ages sourcing just the right paper for our prints. Everything we use is of the highest quality we can find, we use local suppliers and where possible keep everything organic and responsibly sourced. We find inspiration from everywhere, we mainly like old books, ice-cream vans, brass bands, vintage signs, blackpool, bingo halls, fun fairs, jumble sales…anything beautiful against an unlikely backdrop does it for us!
Our pictures for children's rooms have featured in Style Magazine, Sunday Times, London Evening Standard, Vogue Magazine and were recommended by Retrotogo.com as gifts for both the little ones and grown ups!