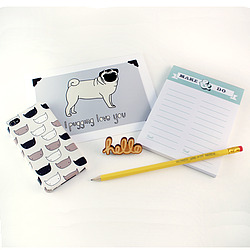 Hello! Thanks for stopping by my shop!
My name is Miss Vicky Viola and I design and create a wide variety of amazing gifts to sprinkle a little bit of retro awesomeness into your world.
Formally known as Vivid Please, I'm Edinburgh based and love illustrating and designing modern products that pay hommage to my love of all things vintage. Currently my product range includes everything from stationery and bags to iPhone cases, wooden brooches and pocket mirrors. I'm always updating and expanding the collection because I love to keep things interesting! Keep your eye out for some exclusive collaborations and pin up inspired goodies.
My products have been shared in publications such as Vogue Bambini Magazine and Biba Magazine and I've been rewarded by Blog And Buy Sale with "Guest Creative Pick" from Confessions Of A Design Geek. More to come soon!