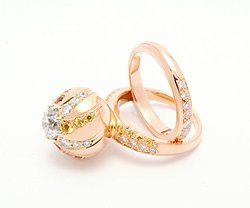 Fine jewellery and fashion accessories designed and produced with love and inspiration for life.
"I've been designing and producing jewellery since i can remember. When working with the precious metals and gems the main inspiration for me is feeling the piece. I feel into what the form and shape wants, or fits into, influenced by a gemstone if being included in a particular piece as well as the individual and purpose/occasion its intended for. Sometimes I can see a clear image of what a piece of work looks like before beginning, other times it's a process that gradually develops as I work the metals, and shapes emerge.
I strive for beauty, balance and to feel the piece has a harmony within it, as if it holds a particular musical note that will only ring true once the form has found its true place. My work is about quality, craftsmanship, and beauty."