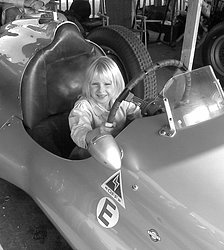 Welcome to Me and My Car and our collection of motoring inspired gifts for men - all created from our Thames-side Oxfordshire Studio. Since the age of 6 when I visited my first motor race, and later racing my Austin Healey Sprite, I realised that the relationship with a car goes beyond a mere set of wheels. This idea stayed with me and in 2006 I launched Me and My Car to allow men to indulge their passion for cars through the gifts they receive.
Today we offer a unique collection of motoring gifts many designed by ourselves, as well as the very latest and best car gifts sourced from specialist companies in the UK and across the world. Many of our products can be personalised to create a truly unique gift and we are always delighted by the positive reaction these products continue to receive.
We believe in making present buying for the car devotee as easy and enjoyable as possible. So, whether or not you know your Ferraris from your Fiats or your Astons from your Austin's, we're always here to give advice on that perfect present.
We take pride in developing innovate and exciting gifts and our collection always has something new. Customers, including many famous racing drivers, regularly visit our pop-up shops at Goodwood Revival and Silverstone Classic to find that distinctive, personal gift.
So, whether it's a motoring gift for your partner, son, grandson or friend, we like to think you can rely on us to deliver a truly inspired gift.
2012 Personalised Tax Disc Cufflinks – shortlisted for Make Awards best personalised product of the year.
2013 Make Awards - Entrepreneur of the Year