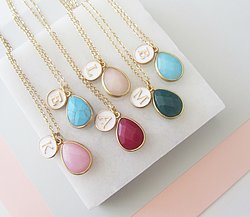 Madison Honey Vintage offers a collection of romantic boho limited edition jewellery. Each piece is handcrafted using only the most original and beautiful vintage pendants, pearls, Swarovski crystals, lockets, Limoges and charms to create that perfect lust after piece.
Designing must-have treasures to suit all tastes, we provide our customers with a bespoke jewellery service. Allowing you the flexibility to commission something from the rare and fanciful - through to customisations of our existing range. Ideal for the fashion conscious and budget savvy shopper – we also offer beautiful bridesmaids gift sets and bridal jewellery, perfect for your vintage themed wedding.
Enjoy fashion forward, unique and high quality jewellery at affordable prices We guarantee satisfaction with your next purchase
Madison Honey Vintage Jewellery is available online and in various boutiques in Brighton and London, UK.
I specialise in custom made pieces and bridal sets, so please contact me with your requirements and I will be happy to help!