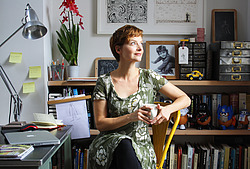 Welcome to lukedrewthis, named after my son Luke and inspired by his drawings when he could draw more than talk. I'm passionate about kid's drawings, whether it's a potato face with spidey hands or a dinosaur eating robot, they are truly original and a wonderful insight into their creative minds. So why not create a keepsake with them to treasure...
The story of lukedrewthis began with a chalk drawing my son had made of his dad. I loved it so much and knew that if I could have that drawing on a t-shirt for a Father's day gift, it would make both boys very happy and proud. And it did, but finding an online business who could deliver one drew a blank. So I found a wonderful printer here in Bristol and started a business that now makes lots of people proud and happy and that drawing is now my logo.
I'm so proud to be part of Not on The High Street, a community that also belive in genuinely personal gifts. I believe in great quality products that are produced ethically, so my range of products are made with organic and fair-trade cotton. Printed with water based inks and posted in biodegradable and recyclable packaging.
I hope that a lukedrewthis gift made with love and your children's imaginations will make someone you love happy too!
Julie x