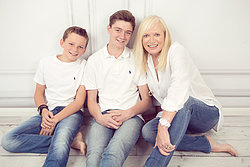 Lovethelinks is run by myself, Julia, who founded the business more than 8 years ago. With the support of my family and friends, we have grown into a successful online business.
On many a weekend I am helped by my lovely boys and husband, and often ask for their honest opinion on new products. Surprisingly, they are usually right!
I am joined by a small, local, and loyal, hard-working team, many of whom started as friends. We all have a passion for our growing business. We are energised by finding new, innovative and exciting ideas, and are thrilled when we see a product grow from rough sketches to a finished, saleable, beautiful product.
2016 is bringing lots of new ideas, so please follow us on our journey in the ever-changing world of gifts and jewellery.