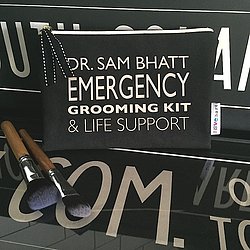 In contrast to the rapid advance of technology dominating modern life, day to day here at Lovehart HQ we imagine (in a small way!) we are on the set of Mr Selfridge or a turn of the century Fortnum & Mason! Lovehart strives to create distinctive quality gifts brushed with authenticity, inspired by an era when Great Britain was a global leader in design, manufacturing and retail. We try hard to infuse every parcel with a little heirloom quality, care, detail and a level of service that we feel is sometimes lacking on the high street which is awash with non durable goods for a 'throw away' society. Lovehart represents a carefully considered balance of old fashioned values, quality manufacturing of textiles, accessories and cermaics with care to maintain design integrity in every artwork and order.
We are delighted to welcome you to Loveharts NOTHS store and the opportunity to paint the picture of how we arrived here and how our creative journey has influenced everything we do right now! A little about us! We are a husband and wife team, Theresa and Simon Hart and we began Lovehart together 4 years ago. Lovehart has recently evolved to reflect more my fascination with vintage graphics, typography and illustration. Simon now has his own Not on the High Street Store http://www.notonthehighstreet.com/simonhart and Theresa is now at the helm of Lovehart. We work from studios either side of our home and meet in the middle!. We live in beautiful Dartmouth, situated in a slightly remote area of the South Devon Coast, so we are always delighted to correspond with customers in the outside world and can try and tweek most things to suit their needs. We are right here if you need us!
Both of us studied Masters Degrees at The Royal College of Art. On graduation I worked in design, product development and trend forecasting in Paris, New York and Japan before coming 'home' to work in design with leading UK retailers as well as teaching as a visiting lecturer. During my fashion career in the UK I saw British manufacturing diminish to almost nothing and I am very proud to be part of Not on The High Street, the perfect platform for the diverse army of top end creatives that still thrive in the UK! Every effort is made to source and make as much in England as possible, even our printing presses are made in the UK.
As a couple we left London and settled in Devon to run an art gallery and shop for 7 years and started our family. We prided ourselves in our customer service bringing the most directional art and design we could find to Dartmouth. However the demands of its success (and 2 kids!) meant that we became retailers and not creators which is where our hearts lie. This is where Lovehart comes in, initially selling wholesale designer stationary we also dipped our toe in Not on the High Street. Five years on we no longer wholesale and have become a Mr and Mrs here on NOTHS with our 2 stores. Whether it is Lovehart or Simon Hart Design this little family unit is bursting with creativity from sunny South Devon and very happy to help create just the right personalised gift for each customer.
Theresa Hart - Lovehart