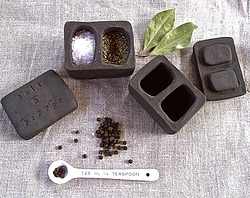 Little Brick House specialises in contemporary handcrafted ceramics made from a range of stoneware and porcelain clays which are hand formed using slab techniques and hand formation.
Particular attention is given to the surface decoration and appearance of the clay. I love to create my own methods of working so I mix my glazes and stains from my own recipes and make my own stamps and tools alongside the use of conventional ones.
I am currently based in my own little workshop in Norfolk, creating a range of garden themed products with a Rustic feel, my aim is to provide function and quality within my work and to interest my buyers with unique and durable ceramics.
The collection includes unusual Planters & vessels, bird feeders, plant markers and cane toppers. I also love to work with porcelain clay and my collection also comprises of smaller decorative items such as jewellery, handmade buttons and small vessels. I hope you enjoy my work and find something that you like.