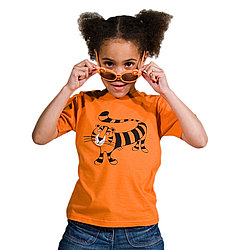 Organic cotton T-shirts for children from six months to six years.
NEW! 'To The Zoo' is the new range of T-shirts, cotton bags, badges and prints from Little Bird.
Each T-shirt design and print starts off as a drawing in my sketchbook. The illustrations reflect children's play, the type of good old-fashioned, playing out with your friends kind of play. From flying kites to filling pockets with acorns. Little Bird T-shirts are printed with organic water-based inks so the motifs are as wonderfully soft as the organic cotton they are made of. They are also fair trade made, so wear them with pride.
Each T-shirt comes with a selection of little goodies, because there's nothing quite as lovely as presents in the post!
Read the 'customer comments' to find out the great things people are saying about Little Bird T-shirts.