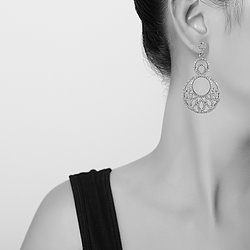 The idea of Linnet Jewellery emerged in the famous Portobello Road in London, UK. After having an extreme interest in our small shop there, we decided to extend our business by starting our online sales. Our company has also appeared in leading exhibitions and fairs all over the United Kingdom. Today Linnet Jewellery the brand meets with customers in distinguished high street shops in more than 10 different countries all over the world.
We are proud to be a fair trade business and offer modern style jewellery. We supply a beautiful handmade range of products.
We are thrilled to present our collection on notonthehighstreet.com and will be delighted to serve you. We hope that our collection will catch your eye, and that you will enjoy wearing Linnet Jewellery products as much as we enjoy creating them.